A lot of persons right about now would say it anywhere that they prefer the presence of artificial plants in their homes. Also, another lot would highly recommend the use of artificial plants in offices, poolsides, restaurants, etc. The question is why. Why would they have so much preference for artificial plants lately? Reading this article by bethelmendels Nigeria, Nigeria's number one artificial plant supplier, you'd come to know why.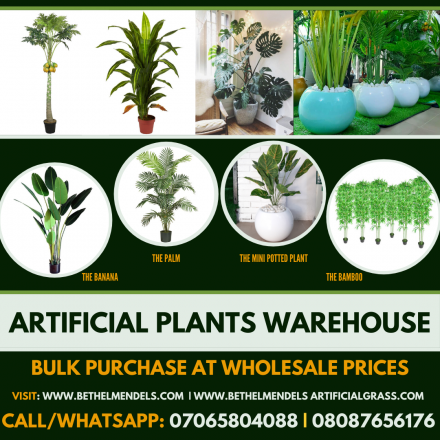 Why Artificial Plants in Nigeria?
A major reason would be its durability and beauty. But firstly let's examine it quickly in comparison to natural plants.
It is no doubt that every natural thing dies, fades, and can be easily forgotten. This stands to means that having natural plants in your home, offices, does not come with the guarantee that artificial plants tend to offer. Humanity functions in such a way that they want to be remembered for something. Having natural plants that can fade away with time is walking in the opposite direction of the memory. What we mean is, having these plants that can last for many years with very little maintenance is a sure and better way to preserve memory.
Children could grow up to ask questions like: Who bought this plant?. And the reply could have your name in it even if you are 50 and above. It's worth it.
The advantages of artificial plants would be first and foremost: Durability and beauty.
They are extremely and over attractive. They are durable as well, having to last a much more longer time than the natural plants.
Secondly, they do not fade. Their leaves do not get brown. They are ever green. You would not have to worry about them dying, etc. This is because they would not.
Thirdly They require very little maintenance. Unlike the natural plants that need a lot of watering from time to time, artificial plants require less of that time. One would be wise to consider something this unique yet, stresses less.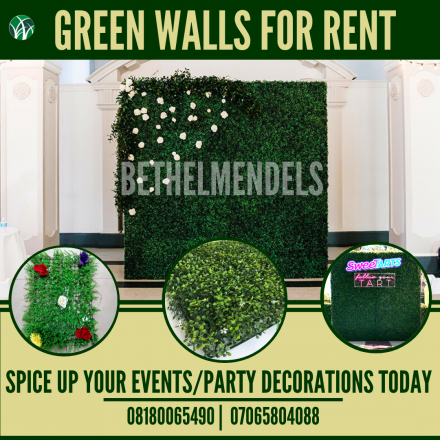 Among other benefits, another major benefit of artificial plants is they fit anywhere. Home, offices, schools, poolsides, restaurants, etc. They just fit right in. Although it is important to get them into the right flowerpots. Buy the right flowerpots from us today. Flowerpots
These plants are the right amount of green you need today. Consider purchasing directly from us? Contact us today or, visit our website at www.bethelmendelsartificialgrass.com