In the vibrant world of interior and exterior decor, we cannot underestimate the role of artificial or fake plants and flowers.These lifelike botanical wonders brings nature indoor or make our gardens look more natural, transforming any space into a green oasis of beauty and serenity. For many, they are the secret weapon of interior designers, the go-to choice for content creators seeking that perfect backdrop, and the must-have items for wholesalers looking to stock high-quality, in-demand products. Where To Buy Artificial Plants/Flowers For Interior or exterior decorations is behthelmendels group Nigeria, with offices in Lagos, Abuja and Delta state
Yet, despite their growing popularity, a significant number of people in Nigeria are still unaware of the major player in the artificial plants and flowers industry. However, this lack of awareness can be attributed to various factors. It's time to unveil the secret – BethelMendels is Nigeria's biggest importer and supplier of artificial plants and flowers. They are not just a major player; they are the powerhouse that drives this thriving niche.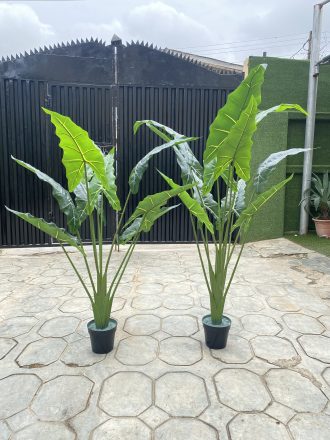 In this blog post, we are about to lift the curtain on BethelMendels, the ultimate destination for all your artificial plant and flower needs.
Whether you're an interior decorator aiming to create stunning living spaces, a wholesaler searching for top-quality products, or a content creator seeking captivating visuals, BethelMendels covers your needs.Not only does their extensive product range cater to various needs, but their exceptional quality sets them apart.
The World Of Artificial Plants And Flowers
Artificial plants and flowers have come a long way from the tacky, plastic-looking pieces that used to populate our grandmother's homes. Today, they are meticulously crafted, imitating the finest details of nature. There benefits are numerous but here i will be listing few, including:
Low Maintenance:
No need for daily watering or sunlight, making them perfect for busy individuals and interior spaces with limited natural light.
Durability:
Artificial plants and flowers won't wither or die, maintaining their beauty year-round
Versatility:
They can be used in any environment, from homes and offices to event venues and retail spaces.
Allergy-Free:
For those who suffer from allergies, artificial plants and flowers are a breath of fresh air.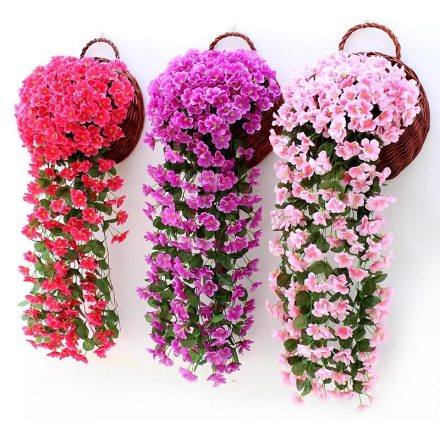 The Quest For Quality
As the demand for artificial plants and flowers has surged, so has the number of suppliers. However, when it comes to quality, not all providers are created equal. It's important to carefully consider your options before making a choice This is where BethelMendels stands head and shoulders above the competition. They are more than just a supplier; they are a beacon of quality in an ocean of options.
The BethelMendels Difference
Unmatched Variety
BethelMendels boasts an extensive catalog of artificial plants and flowers that cater to every taste and style. Whether you're into exotic palms, vibrant tulips, or classic roses, they have it all. With BethelMendels, your creativity knows no bounds.
Premium Quality
Quality is non-negotiable at BethelMendels. They painstakingly craft their products to look and feel like the real thing. They use only the finest materials, ensuring that your artificial plants and flowers stand the test of time.
Competitive Pricing
Despite their commitment to quality, BethelMendels understands the importance of affordability. They offer competitive pricing, making it possible for interior decorators to bring their visions to life without breaking the bank.
Expert Advice
Not sure which artificial plants or flowers are right for your project? BethelMendels' team of experts is always on hand to provide guidance and recommendations. They are passionate about helping you achieve your design goals.
BethelMendels And The Industry
BethelMendels isn't just a supplier; they are integral to the thriving artificial plants and flowers industry in Nigeria. They collaborate with wholesalers to ensure that high-quality products are readily available across the nation. They work hand-in-hand with interior designers to turn visions into reality, offering a diverse range of options to suit any project.
Your Source for Captivating Content
Content creators, too, have discovered the magic of BethelMendels. Their products make for stunning visuals that elevate any content, be it for social media, blogs, or promotional materials. Furthermore, imagine the possibilities when you have an entire garden of lifelike plants and flowers at your disposal. Just think about the creative opportunities that open up to you. In essence, BethelMendels is where your content dreams come to life. To elaborate, their range of botanical wonders can truly transform your projects into something extraordinary.
Conclusion
As we dive deeper into the world of artificial plants and flowers in Nigeria, it becomes clear that BethelMendels is the unsung hero of this industry. They are not just a supplier; they are a reliable partner for interior decorators, a lifeline for wholesalers, and a wellspring of creativity for content creators.
add transition words to this :Join us on this journey, and discover why BethelMendels is your ultimate destination for all things artificial plants and flowers in Nigeria. It's time to transform your world with the beauty of BethelMendels.