Artificial tabletop plants have emerged as a popular choice for individuals seeking to bring a touch of nature into their indoor spaces without the hassle of maintaining live plants. With their lifelike appearance and ease of care, these artificial wonders are revolutionizing interior design. In this article, we will delve into the benefits of artificial tabletop plants, exploring their appeal and functionality.
Lifelike Realism:
Artificial tabletop plants are meticulously crafted to resemble their live counterparts with striking accuracy. Through innovative techniques, these faux plants exhibit vibrant colors, intricate textures, and natural forms, fooling the eye into believing they are living specimens. Advanced materials, such as high-quality silk and premium plastics, contribute to their realistic appearance, ensuring a visually appealing addition to any tabletop or shelf.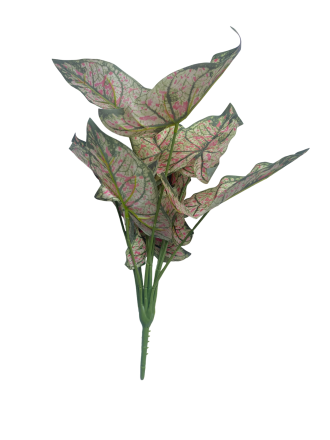 Low Maintenance, High Aesthetic:
One of the significant advantages of artificial tabletop plants is their minimal maintenance requirements. Unlike live plants, they do not require watering, sunlight, or pruning. This makes them an ideal choice for busy individuals or those lacking a green thumb. By opting for artificial plants, you can effortlessly elevate the ambiance of your space without the worry of wilting leaves or root care.
Versatility in Design:
Artificial tabletop plants offer endless possibilities in design and style. Whether you prefer lush green foliage, vibrant flowers, or exotic succulents, there is a wide variety of options available to suit your taste and decor. From modern minimalistic designs to traditional or eclectic themes, these plants can complement any interior aesthetic, infusing a breath of freshness into your surroundings.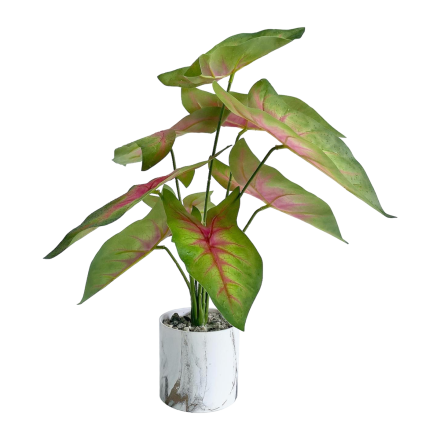 Allergy-Friendly and Pet-Safe:
For individuals with allergies or households with pets, artificial tabletop plants provide a practical solution. Since they do not release pollen or other allergens, they offer relief from common allergenic triggers. Furthermore, these plants are non-toxic and pet-safe, eliminating the risk of accidental ingestion or harm to your furry companions.
Longevity and Cost-Effectiveness:
Investing in artificial tabletop plant proves to be a cost-effective choice in the long run. Unlike live plants that require regular replacements due to natural deterioration, artificial plants can retain their vibrant appearance for years with minimal upkeep. By choosing durable and high-quality options, you ensure a lasting investment that adds value to your space for an extended period.
Conclusion:
Artificial tabletop plants are a remarkable solution for those seeking a hassle-free and visually appealing way to incorporate greenery into their indoor spaces. Their lifelike realism, low maintenance requirements, versatility in design, allergy-friendly nature, and cost-effectiveness make them a top choice for interior decorators and homeowners alike. Embrace the beauty of artificial plants, and let nature flourish in your living areas without compromising your convenience.